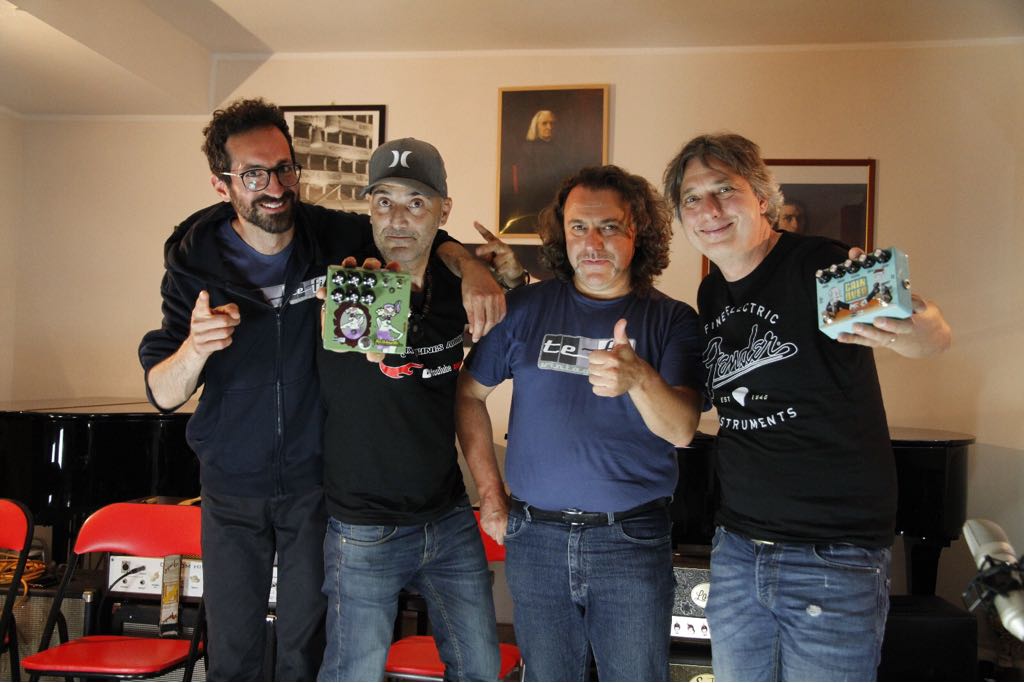 Sardinia Guitar Meeting with Six Strings Addicted
In these beautiful photos are summarized all the emotions experienced in the paradise of Sardinia, San Teodoro, home of Six Strings Addicted folks.
It's a great pleasure to share with you the first part of the Guitar Meeting of last June 10th, at the JS Bach Music Academy of Olbia, where the episode dedicated to TEFI Lab projects was recorded. We talk about our evolution: from restorers of vintage instruments to builders of innovative boutique pedals, tested by highly skilled guitar players, Giovanni Trapani and Giuseppe Loriga.
We thank the team of Six Strings Addicted who allowed us to live a unique experience and the guys who attended the seminar both live and physically in the hall.
We leave you to the video, if you like it, put a Like on Youtube. Enjoy!