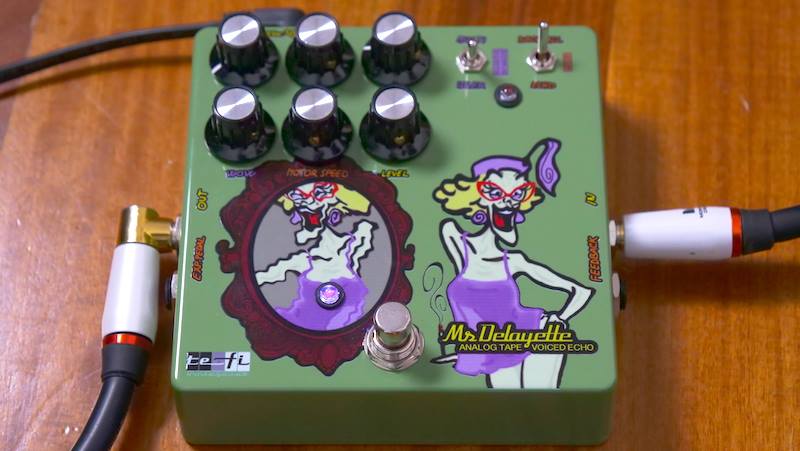 Welcome Ms. Delayette, analog tape voiced echo!
Friends of TEFI Vintage Lab, we are proud to introduce you Mistress Delayette. We have been working for two years to realize a boutique pedal sounding really as a tape echo machine from sixties. Now you can have all the charme of these vintage units inside a modern pedal, portable and without needing any maintenance.
Have a look to the product page here under. Contact us for any question regarding our last masterpiece!