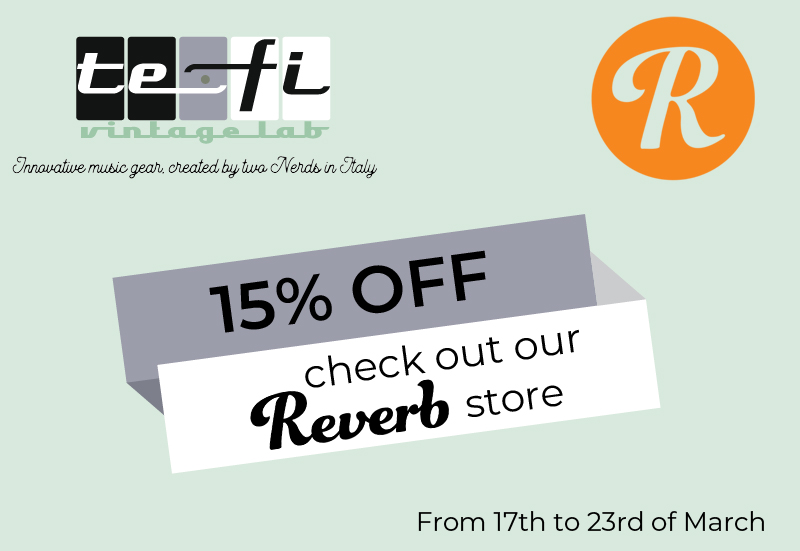 REVERB.com March campaign, 25% OFF
This is the right opportunity to buy a TEFI Vintage Lab effect at discounted price.
We have joined the promotional campaign proposed by Reverb.com for the month of March. By purchasing one of our products on Reverb, you can take advantage of a 15% discount starting around 4pm today (time to be confirmed).
To buy directly on Reverb, please press the button "buy on Reverb" on the related page of the product.
Shipments will be regularly processed, but taking into account that the delivery cannot be guaranteed in the usual times, being conditioned by the shipper's working possibilities. We anticipate that we will not do any pressing on deliveries, in respect of those who are working with the current emergency situation COVID-19.
For any advice on our products, you can contact Emanuele directly on Whatsapp at +39 340 8661842.