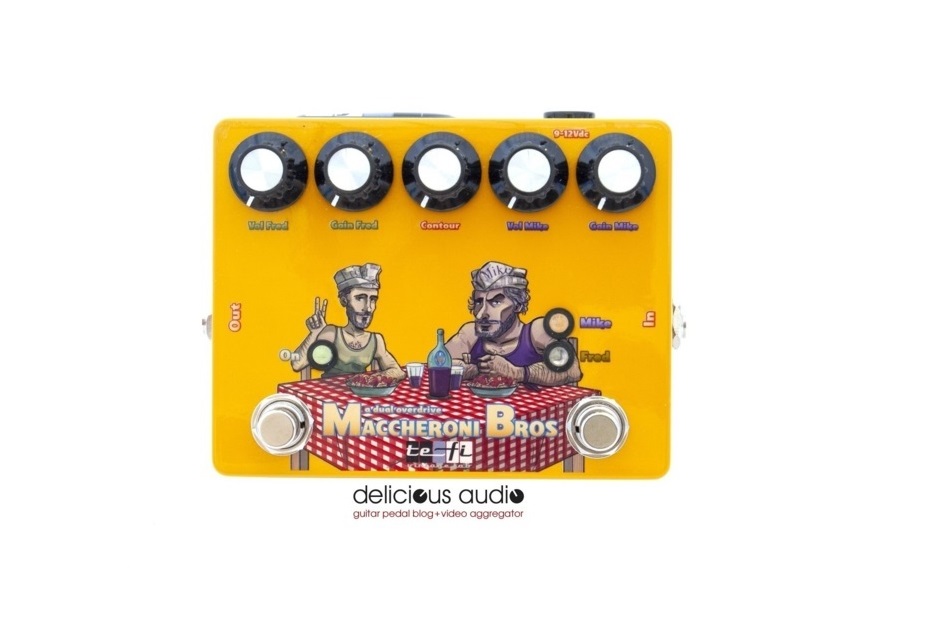 Delicious Audio talks about our Maccheroni Bros MKII.
We are honored that folks at Delicious Audio focused their interest in our brand, writing some exciting reviews about our most known pedals.
"Italian based TEFI Vintage Lab stands out from the crowd of pedal makers because of their hilarious cases that depict Italian "characters" inspired by the tonal character of the pedals they ornate. Their devices are also gaining a good reputation because of their tone and – in some cases – features."
Have a look to full review of the new Maccheroni Bros MKII here under!
New Pedal: Tefi Vintage Lab Maccheroni Bros Mk2 Dual Overdrive