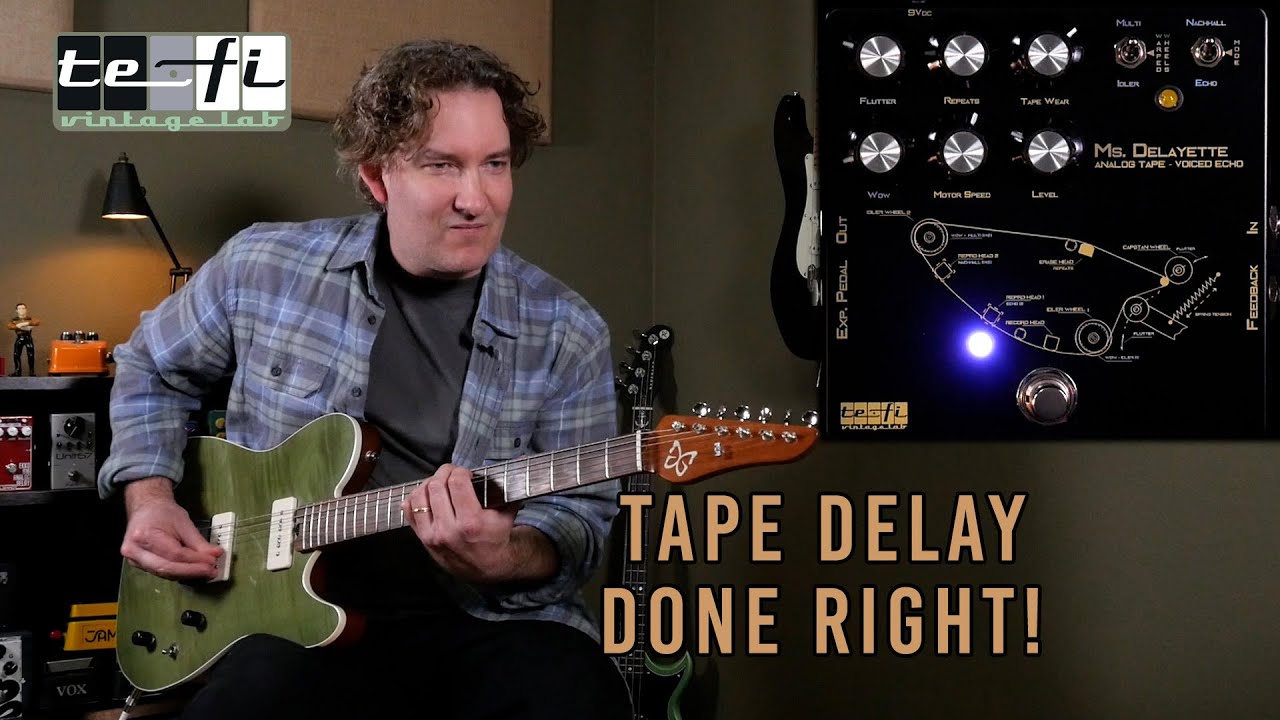 Ms. Delayette Tape Echo at the court of Andy Martin!
We are very excited to announce the Ms. Delayette – Tape Echo machine emulator demotest by Mr. Andy Martin @pdxandyguitar. We have been watching Andy's adventures with the pedals from a time when we still had no idea of ​​designing our own models. Seeing Andy playing one of our creations is a dream come true. To celebrate this event, we have decided to involve our Youtube Artists friends and authorized Dealers to publish content and dedicate this day to the Ms. Delayette tape echo machine. In addition to Andy's video, you can find contents from @spiral_caster , @ambientendeavors, @demosinthedark , @annesulikowski , @giacomopasqualimusic, @thegastube, @sixstringsaddicted.
Enjoy the video here under!